Bitcoin Price hit record since 2018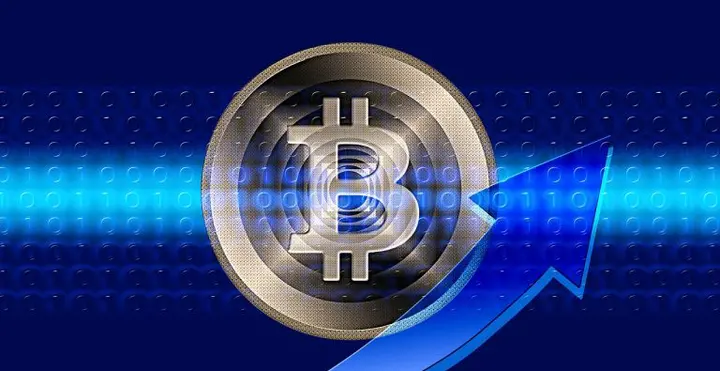 Bitcoin hit a record high in trading Monday, Nov. 30 as the cryptocurrency market continues to boom during the COVID-19 pandemic.
The price of bitcoin peaked at $19,829.27 at 10:14 a.m. EST before dropping to $19,158 as of noon before rising slightly once again. Bitcoin was trading at $19,513.32 as of 11:13 p.m. EST. Bitcoin's previous record high was $19,783.06 on Jan. 1, 2017.
Bitcoin's new high levels have in part been driven in a post-election rally in November, noting that its price rise actually started in October; bitcoin's price was $11.406.06 on Oct. 17.
Institutional interest along with broadening support for bitcoin is being credited for the price rise. Coindesk reports that the difference between this bull run and the last bitcoin bull run in 2016 is that the cryptocurrency has gained a new wave of institutional investors mainly based in North America. "You could look at the timing of the rally, which coincided with typical U.S. market open hours," John Todaro, director of institutional research at cryptocurrency analysis firm TradeBlock told Coindesk.
Mainstream companies providing support for bitcoin is also playing a notable role. Payments provider Square Inc., a long supporter of bitcoin payments announced in October that it had invested $50 million in bitcoin and also reported a massive surge in revenue Nov. 5 based off its bitcoin support.
Robinhood Inc., a no-fee share trading platform loved by millennials announced support for bitcoin trading in May 2019 but the arguably biggest boost to bitcoin came from PayPal Inc. The payments company founded by Elon Musk, Peter Thiel and Max Levchin among others announced a soft launch of its cryptocurrency service Oct. 21before expanding the service to all eligible account holders in the U.S. Nov. 12.
PayPal's cryptocurrency service allows users to buy, hold and sell for bitcoin, Ethereum, Bitcoin Cash and Litecoin within their existing PayPal accounts. Even if all PayPal users in the U.S. don't use the ability to trade cryptocurrency, that they can is notable; PayPal has 286 million users in the U.S., the vast majority of which can now buy and sell bitcoin should they so desire.
While bitcoin's price is surging, it still remains well below the $1 million famously predicted by John McAfee. Always colorful, McAfee said that he would "eat my own dick on national television" if bitcoin didn't hit the mark but has since denied making the claim.