Madrid Are In Serious Trouble, See The Conditions That Can Make Them Qualify for UCL Round Of 16 Or Europa League. Details
After Real Madrid Lost yesterday against Shaktar, they're now is serious doubt about qualifying for the round of 16, teams like Barcelona, Dortmund, Bayern munich, Manchester city and chelsea have already qualified for the round of 16 since gameweek 4 while teams like Liverpool and fc Porto also get their own tickets to the round of 16 after yesterday's matches.
Let's get to the heart of the matter, actually for real madrid to qualify there're some conditions, one of the conditions depends on them and the other one depends on inter milan and Shaktar it depends on how thiers match ends, For Real Madrid to qualify they must win their last match against Manchengalbash, and manchengalbash is the toughest team in thier group also the second condition is inter must beat Shaktar for real madrid to qualify or if they both play draw any other thing apart from these ones madrid will either go to Europa league or end in the bottom of the table.
Below is the group table.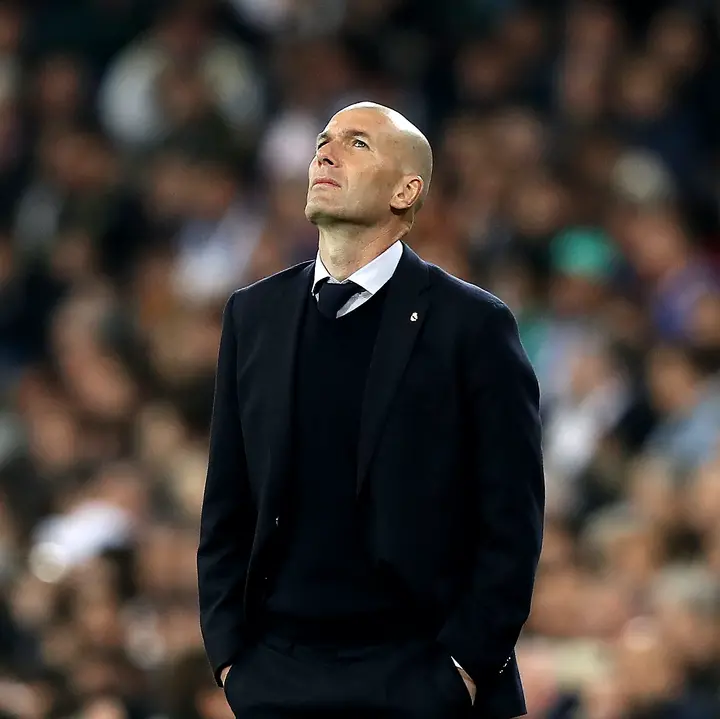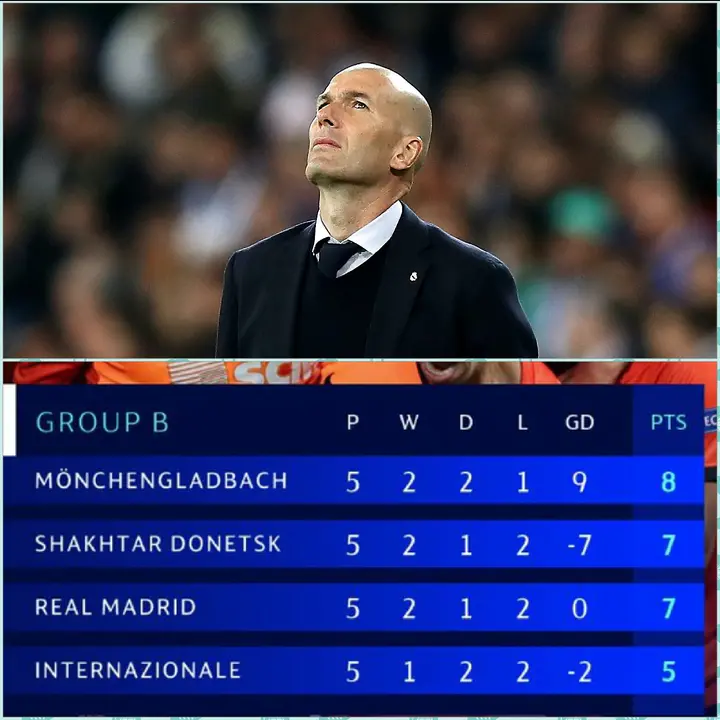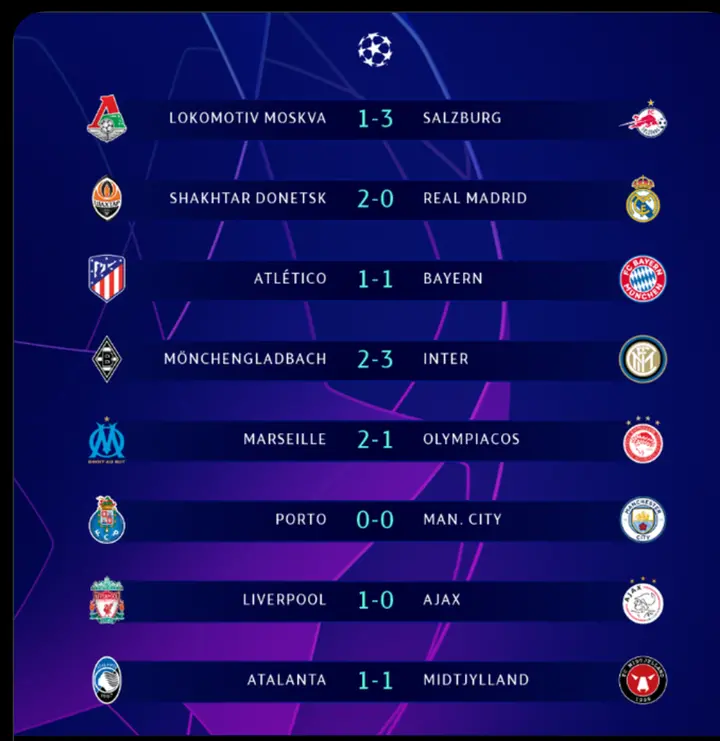 What's your take on Madrid this season?
Drop your opinion and reactions below and don't forget to share it to your friends on social media also like and follow.