UCL: Chelsea May Not Make It To The Round Of 16- See How (Current Standings & Analysis).
Hello football lovers.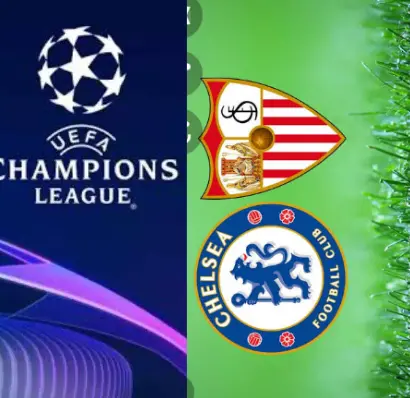 The UEFA Champions League is an annual club football competition organized by the Union of European Football Associations and contested by top-division European clubs, deciding the competition winners through a group and knockout format.
And the Current champion: FC Bayern Munich (6 glorious titles)
The teams involved in this Champions League 2020 tournament are the last eight which are already been determined: Paris Saint-Germain, Atalanta, Atletico Madrid, RB Leipzig, Barcelona, Bayern Munich, Manchester City, and Lyon.
As we all know that the UEFA Champions League continues tonight, and from reliable analysis, here is what Chelsea need during the final rounds of the group stage to qualify for the knockout stages.
From Champion League standings, the set of Bayern Munich, Manchester City, Barcelona, Liverpool, and Juventus have already confirmed their spots in the round of 16 o the 2020/2021 Champions League, the likes of Manchester United and PSG are not yet known, Chelsea, Sevilla, and Krasnodar me for are yet to know the two to qualify in their group, Group E.
See All Present Standings below: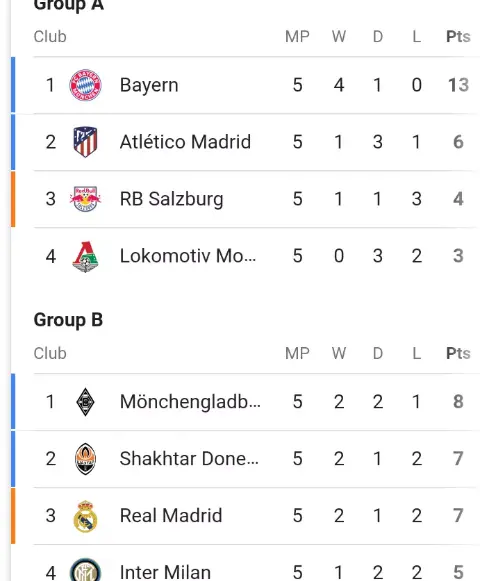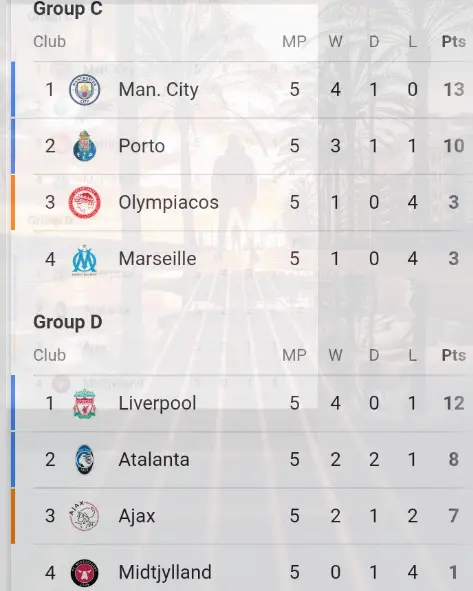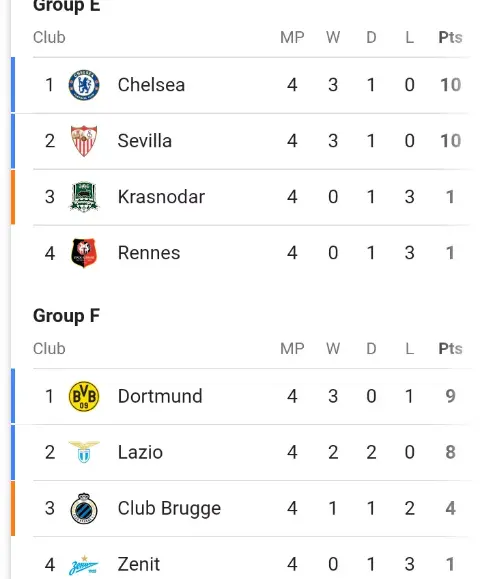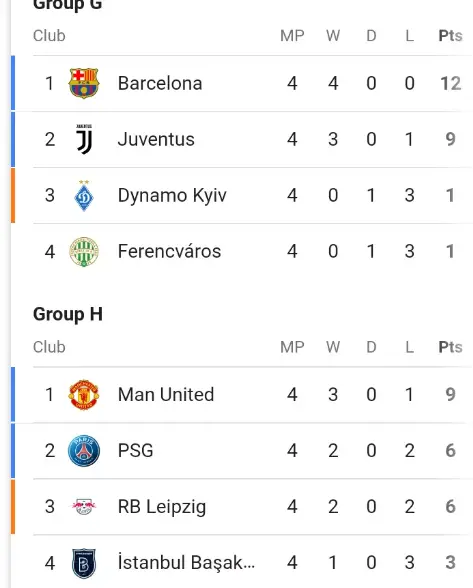 Here is the round-up of what results from each team in Group E (which consists of (Chelsea, Sevilla, Krasnodar, and Rennes) needs to safely progress into the highly anticipated knockout stages.
Although, Chelsea is leading the Group table with 10 points, followed by Sevilla with 10 points as well, and the 3rd position, Krasnodar within 1 point; See the fixture below for tonight: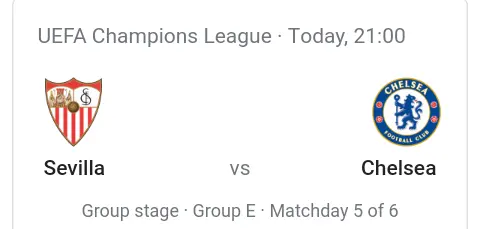 Chelsea will automatically progress to the last 16 with just a draw or a point against Sevilla. The Blues will finish first if they win or draw against Sevilla.
If Krasnodar does not win, a draw or a loss will be enough for the Blues if Krasnodar loses.
Rennes can only top the number 3 spot on the group table if they beat Krasnodar. They will finish fourth if they lose, and if Sevilla draws or win against Chelsea or if Krasnodar draw, and Sevilla with Chelsea.
Sevilla and Krasnodar's fates are nothing to decide on because Sevilla had a secured number 2 on the table even if Krasnodar win Rennes. But if Manchester United should lose against PSG and their next other fixture, then the Reds will not be able to continue with the UEFA Champions League tournament.
Do you think Chelsea Will make it to the next stage?
Feel free to drop your comments and don't forget to follow me for more Football news.